This Granite Ware 18in covered oval roaster is ideally suited for a 12-pound bird or a 15-pound roast, it boasts even heating and faster cooking times. It browns better and cooks more evenly than any other roaster, due to it's dark interior which absorbs all the oven's energy, the steel core evenly distributes the heat and the glass interior doesn't alter the taste. Since the glass surface is inert and will not absorb foods, the taste is not altered like it can be with other surfaces. Safe for metal utensils, easy to clean, and dishwasher safe!
Continue a tradition passed down through the generations with Granite Ware 18 in Covered oval roaster.
There is a Granite Ware roaster perfectly suited for any size meal, oven or food preparation method. Whether grilling, broiling, baking or roasting, we have a size and configuration to handle the task. Our roasters are equally at home in oven or on the grill.
Lid works as a roaster too! It cooks faster and more evenly than other roasters, and is a better value than stainless steel roasters.
Sized for a 12 lb. bird or 15 lb. roast
Porcelain finish is naturally non-stick
Dark color absorbs heat quickly for faster cooking times
Non-reactive finish won't absorb food flavors, or change the color or taste of your food
Dimpled lid bastes food for moist meals
Durable finish is tough enough for metal utensils
Side handles for easy lifting and moving
Size:
18 in.
Capacity:
15 lb.
Use:
A covered roaster is the best way to cook naturally dry poultry, such as turkey. With the lid on, the moisture within the confined space will rise to the lid, condense and then drop back down into the bird, keeping the meat moist.
Color:
Speckled Black
Country:
Mexico
UPC:
072495005099
Code:
(F0509-2 /319792)
Do not use on glass cooktops.
Wash before first use.
Use oven mitts or potholders.
Do not heat when empty.
Do not drop on hard surface.
Metal tool and dishwasher safe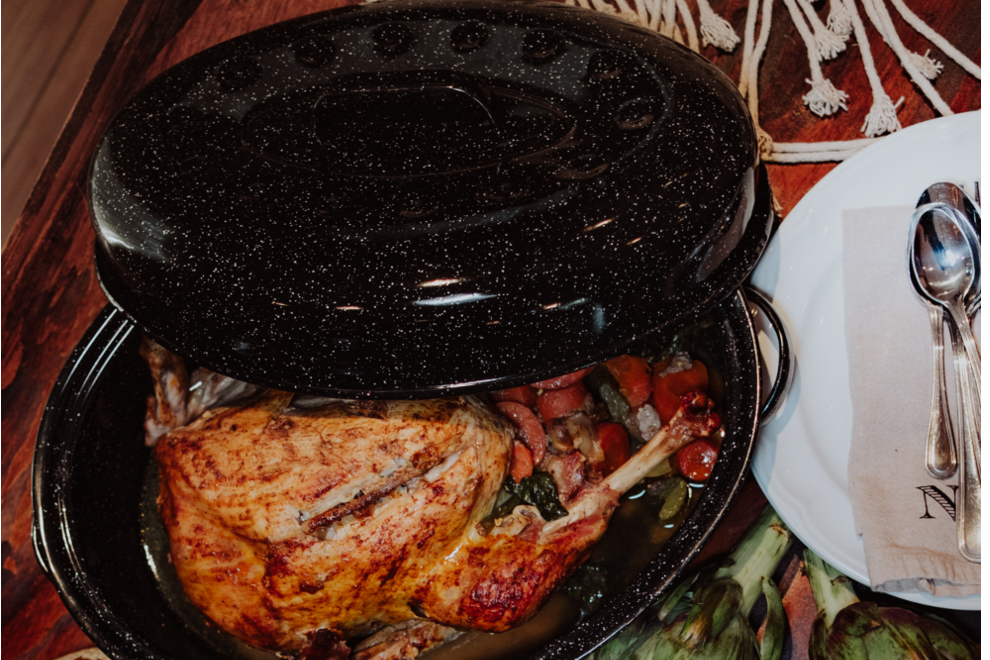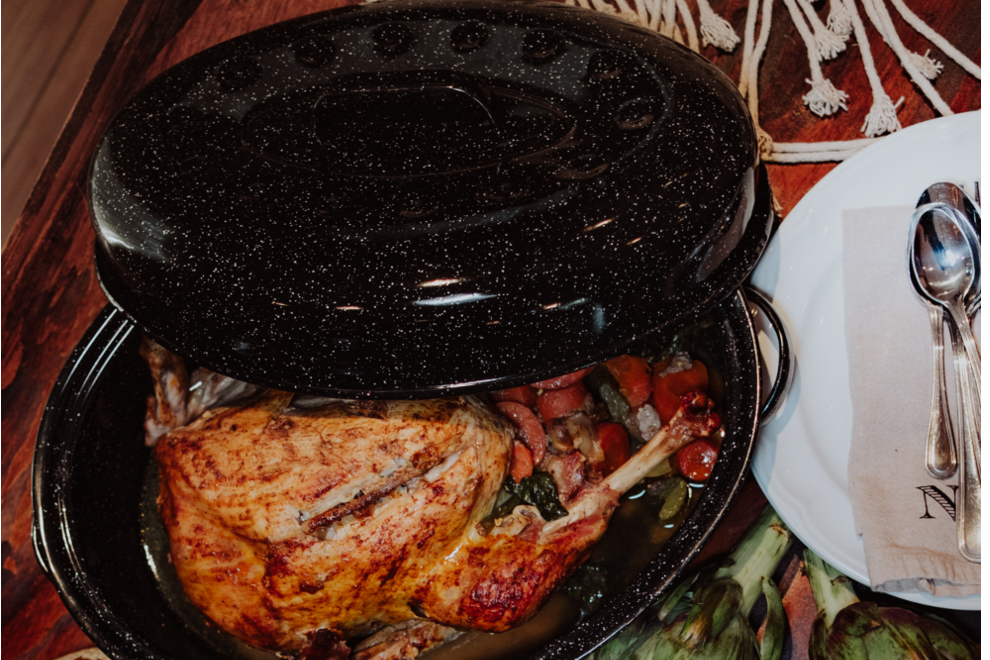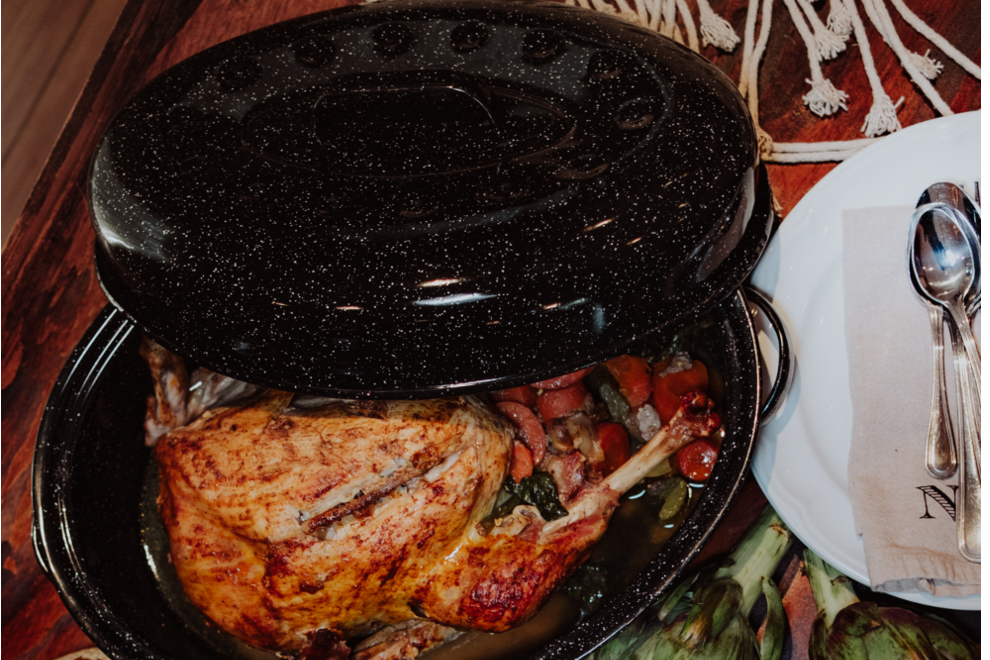 Get delicious recipes, ideas, and special deals all as easy as opening your email and getting your cook on!