Everything to cook the perfect roast turkey or chicken! This Granite Ware 18-in. Covered Oval Roaster browns better and cooks more evenly than any other roaster. The dark interior absorbs all the oven's energy, the steel core evenly distributes the heat, and the glass interior doesn't alter the taste. With the help of the Herb Scissors cut all your herbs with ease thanks to the stainless-steel blades with soft-grip handles and with the Herb Mill with its stainless-steel blades mince herbs quickly and smoothly, perfect for dried loose leaf herbs.
Hold up to 15 lbs. with the lid off.
Porcelain enamel surface is an inert, non-porous and naturally non-stick surface.
No PFOA, PTFE or other harmful chemicals & is Dishwasher safe
Safer than foil roasters, browns better and cooks more evenly. The dark porcelain surface absorbs the ovens energy and evenly distributes it so the contents are evenly cooked.
Granite Ware Roaster is Made in Mexico.
Size:
18 in.
Capacity:
15 lb.
Use:
Ideal to cook a complete meal for a special ocassion or everyday dinner.
Color:
Speckled black
Country:
Mexico
UPC:
785403003604
Code:
(320718)
Do not use on glass cooktops.
Wash before first use. Use oven mits or potholders.
Do not heat when empty.
Do not drop on hard surface.
Herb Scissors dishwasher safe Herb Mill top rack dishwasher safe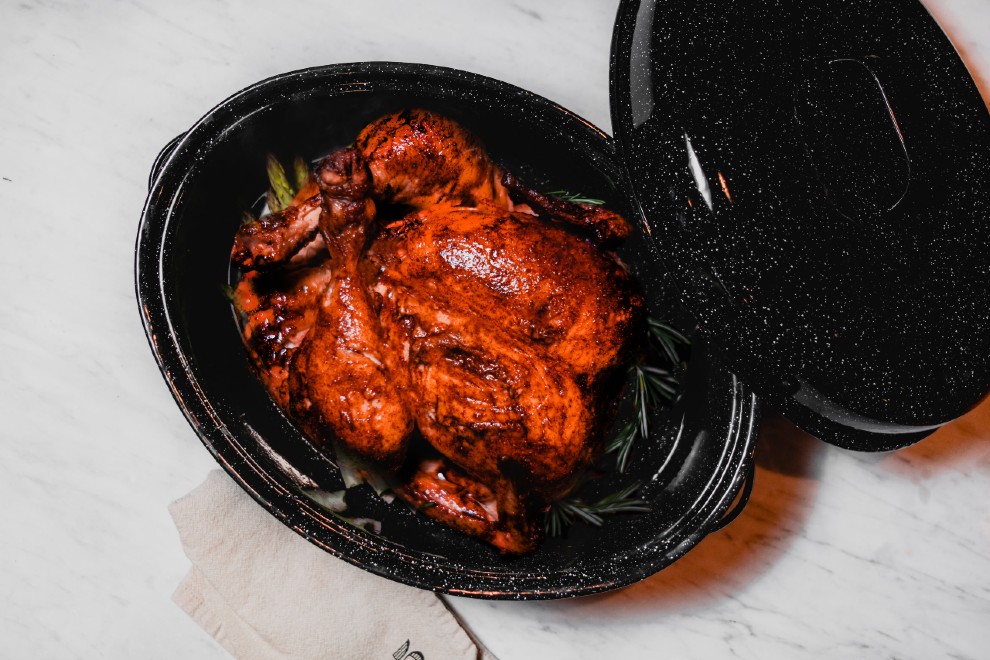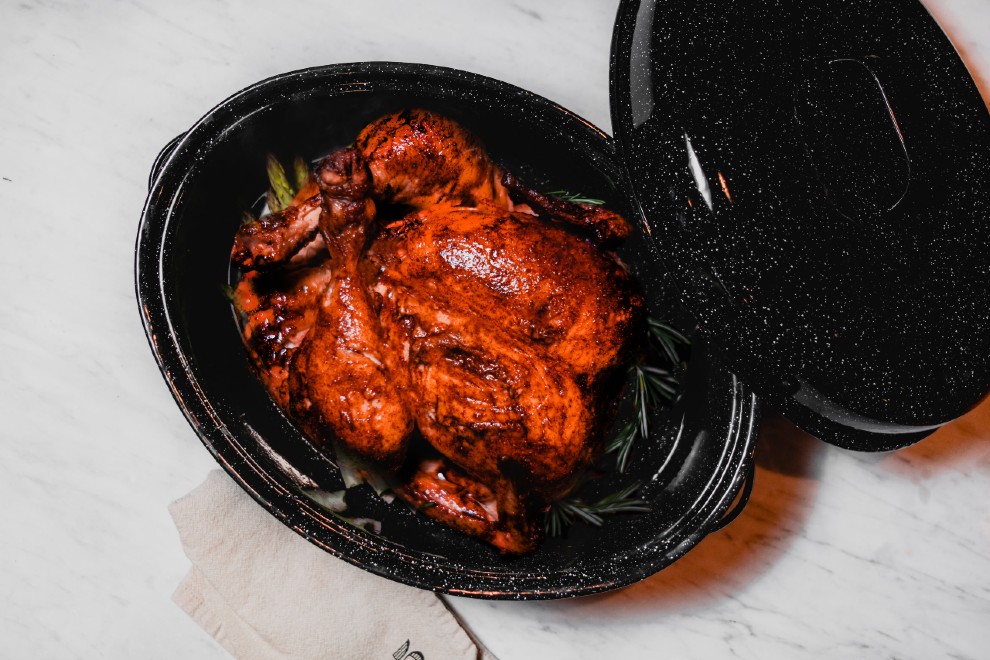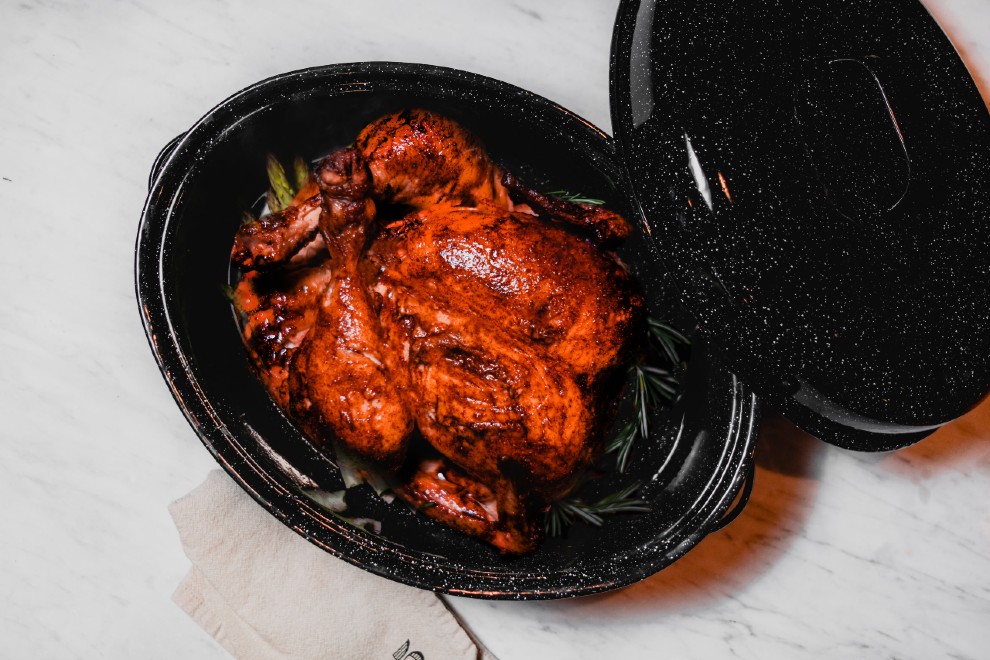 Get delicious recipes, ideas, and special deals all as easy as opening your email and getting your cook on!