This three-piece set includes the canner, a jar rack, and a lid. The canner features a porcelain surface with a durable steel core that provides excellent heat distribution,
Chromed Steel Jar Rack: Makes lifting jars out easy and is collapsible to save space. Holds up to 7-quart jars, 9-pint jars, or 12 one-half pint jars.
The porcelain surface is naturally non-stick and will not alter the color, taste or nutritional value of your food. There is no PTFE, PFOA or other unhealthy chemical in our products.
Enameled Steel resists up to 932°F, which allow you to use it widely indoor & outdoor. It is oven-safe, can be used in most stoves and placed directly on fire.
Enamelware is resistant to scratches caused by washing fibers and steel utensils, providing shine and durability to your pieces for a long time.
Size:
Capacity:
21qt
Use:
Perfect for preserving fruits, pickles, relishes, jams, jellies, marmalades and salsa.
Color:
Speckled Black
Country:
Mexico
UPC:
72495007079
Code:
(F0707-2/319814)
Canner is dishwasher safe.
Aluminum rack hand wash.
Not recommended for glass cooktops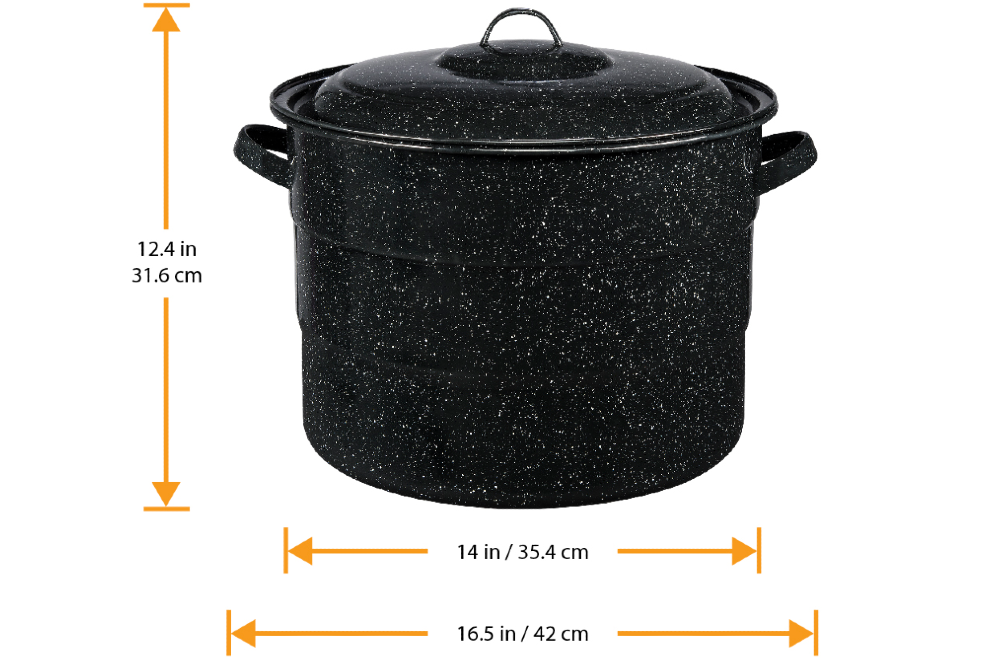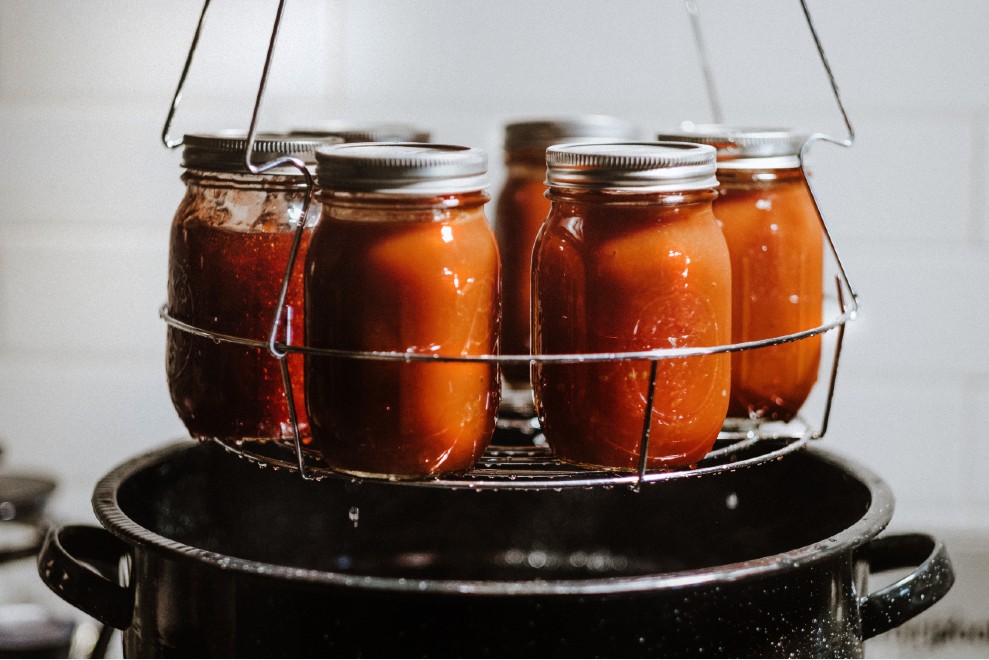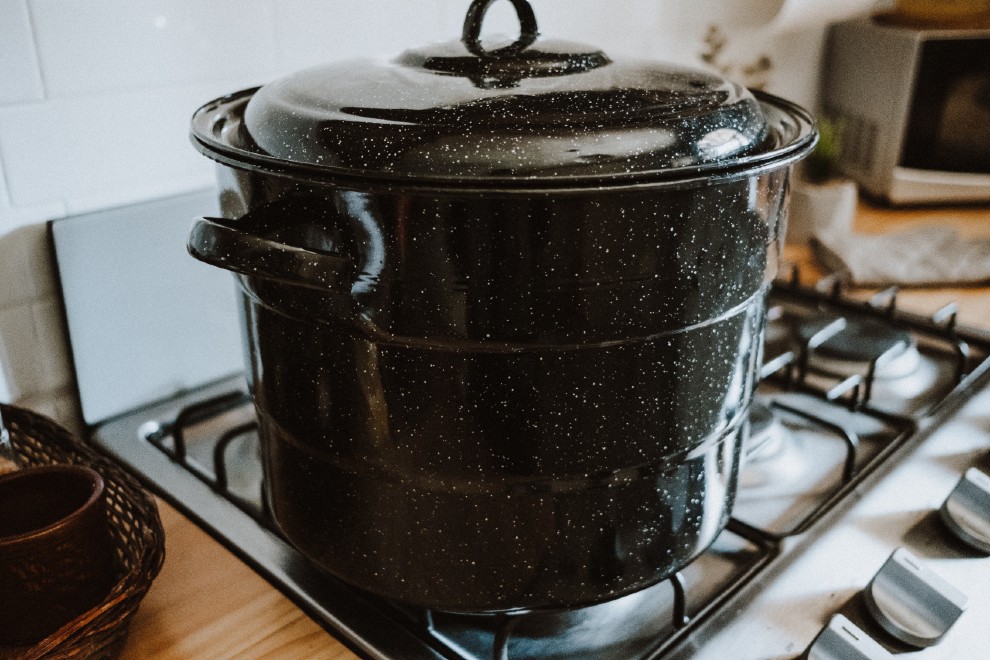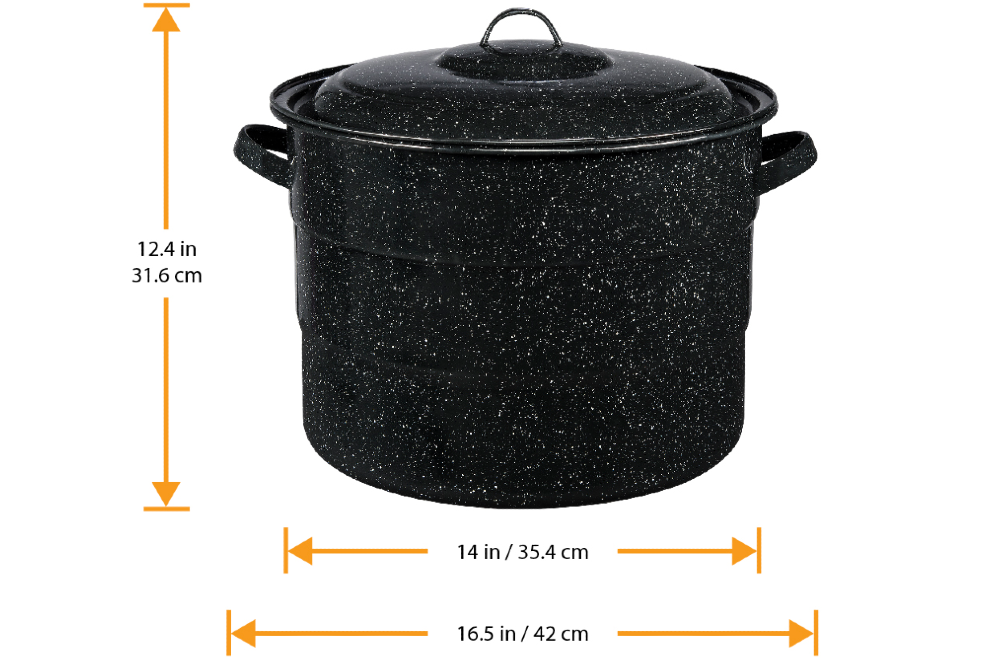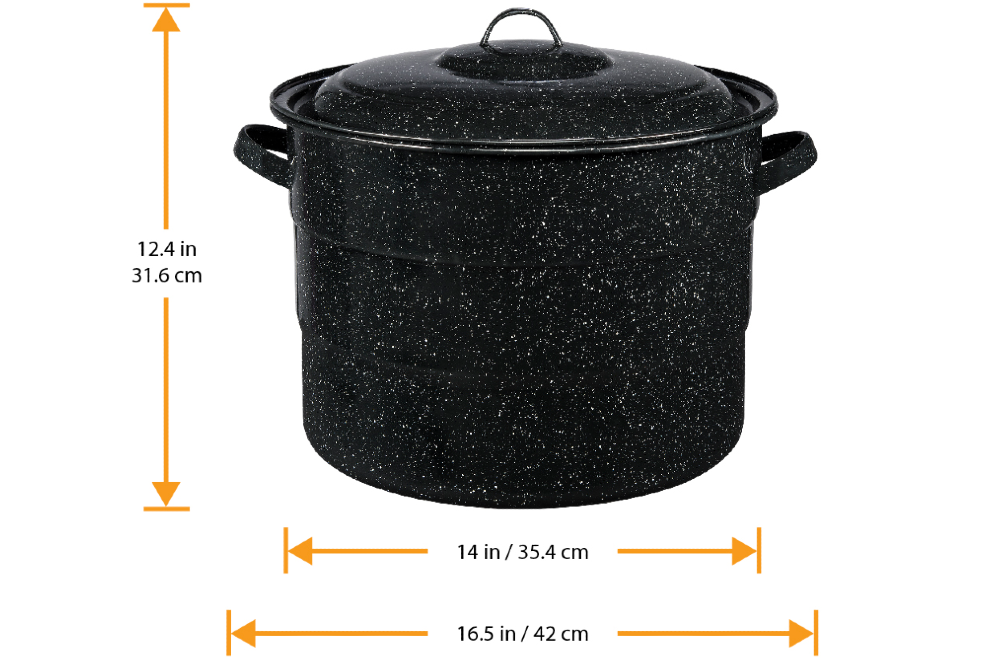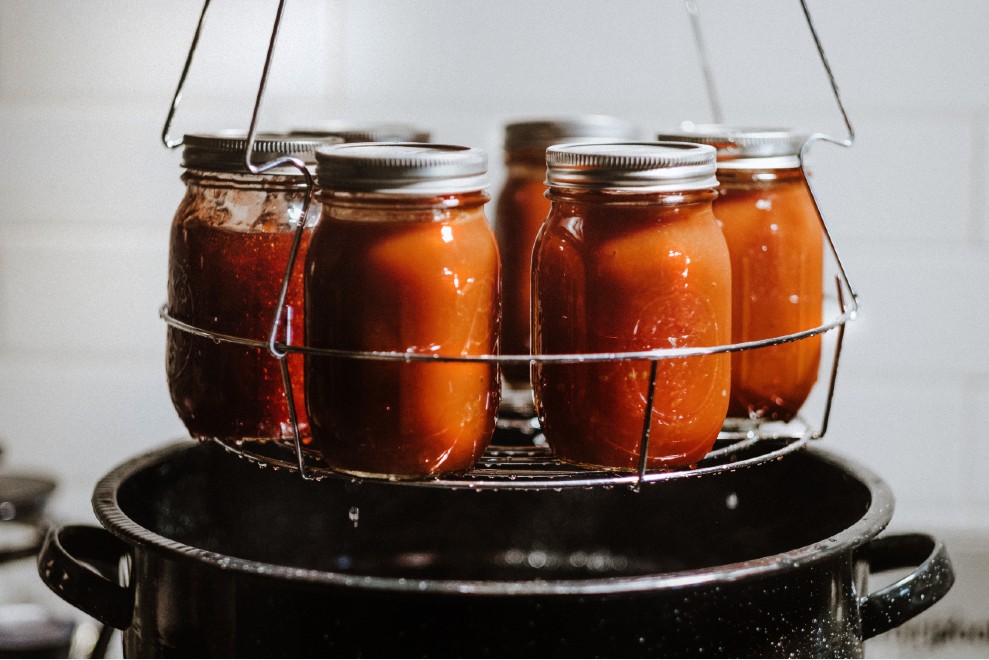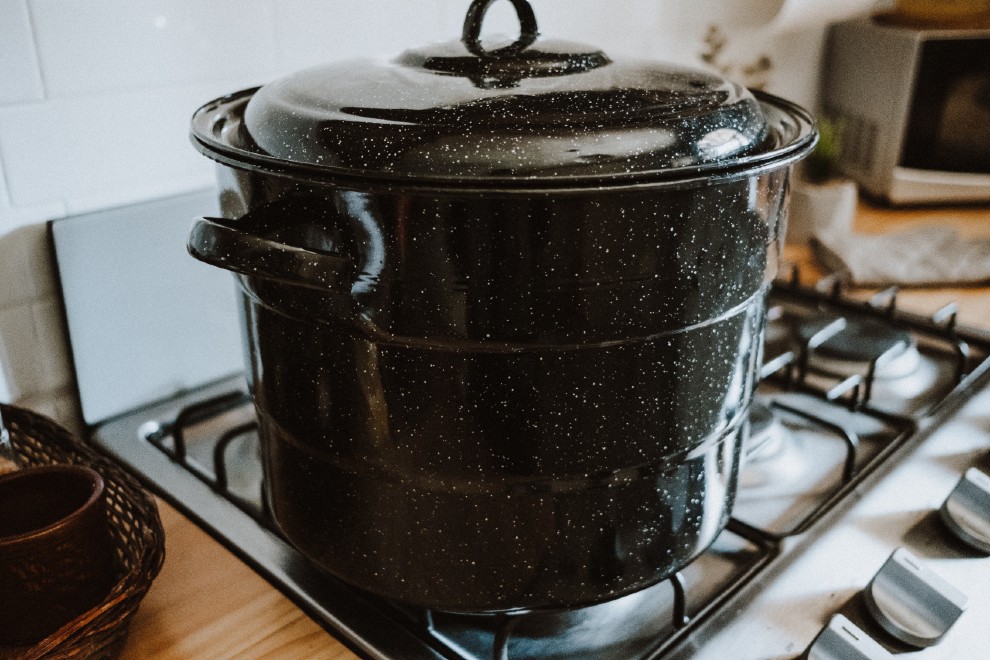 Get delicious recipes, ideas, and special deals all as easy as opening your email and getting your cook on!