The right canning equipment is essential to ensure a quality product. Granite Ware has all the canning products, tools and accessories to do it safely and successfully. The Granite Ware 5-piece Canning Set includes a funnel with an easy fit design for regular and wide-mouth jars. Magnetic lid lifter for safely keeping fingers from touching hot water when placing lids on jars, and a jar lifter for safely removing hot jars. The jar wrench easily opens screw-on jar caps. Plus, a bubble remover with measured handle. Tools feature stay cool handles for safe use and are dishwasher safe.
This 5 piece tool set include:
Bubble Remover: Flexible, tapered silicone scraper releases trapped air along the sides and deep down in the corners of the jar.
Accurately measures head-space with laser engraved ruler markings & dash; both functions are essential to ensure best canning outcomes.
Jar Lifter: A vital tool for safely handling sterilized jars before canning begins, and removing hot jars from canning racks when canning process concludes.
Lid Lifter: Magnetic tool that transports sterilized lids from canner to jar as needed & dash; lids should never be touched by hand once sterilized and ready to use.
Jar Wrench: Tighten or remove lid bands in a cinch. Fits quart, pint and half-pint lid sizes. Wrench is durable gauge wire for strength, and plastic coated for safety and non-slip performance.
Funnel: Specially designed funnel fits standard and wide-mouth canning jars for easy, no-mess filling and clear color facilitates better understanding of food movement.
Size:
Capacity:
Use:
"Makes the process of canning easier. Graniet Ware tools are perfect to help you fill up your jars with no hessle. Warning: Cancer and Reproductive Harm "
Color:
Green
Country:
China
UPC:
072495007208
Code:
(F0720-4/319825)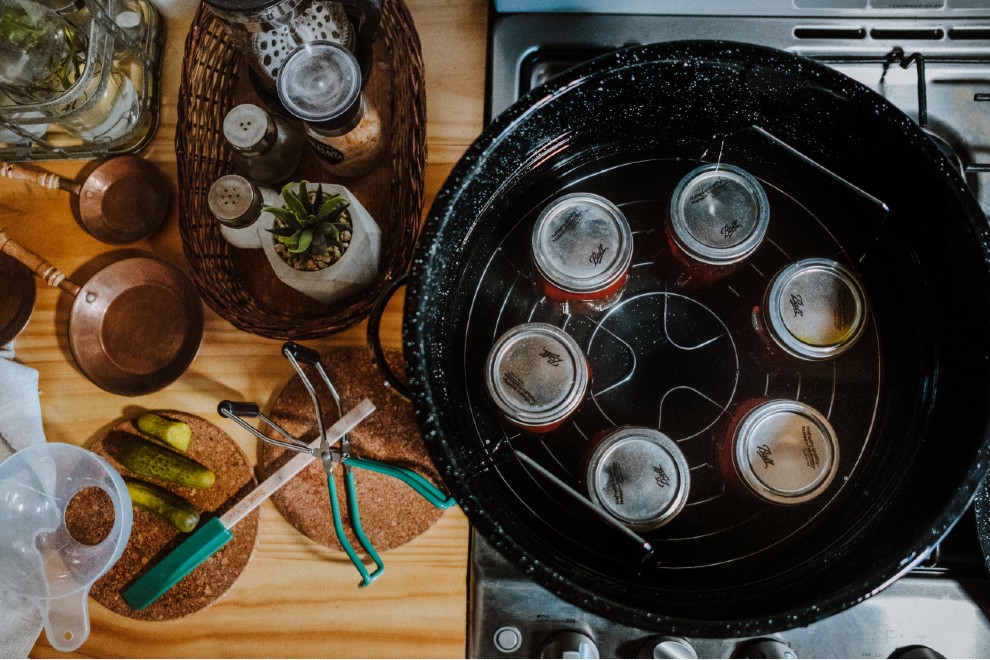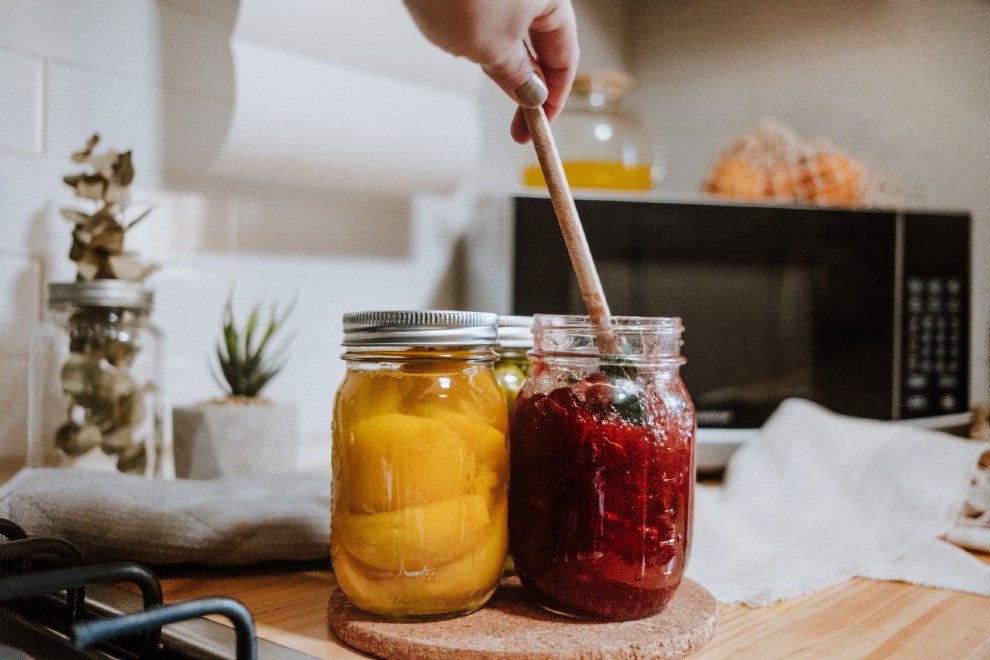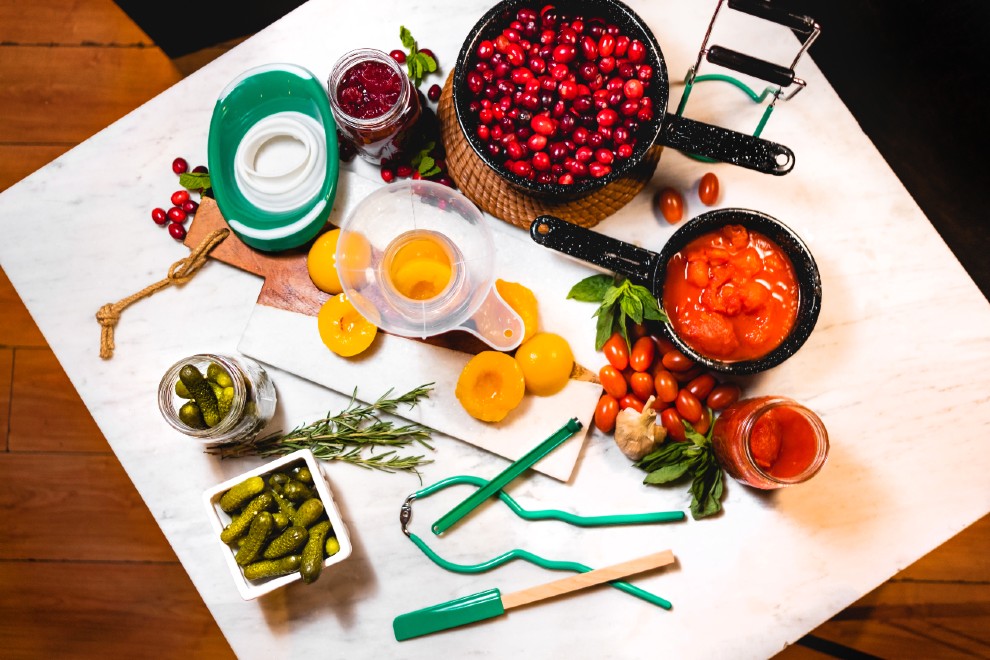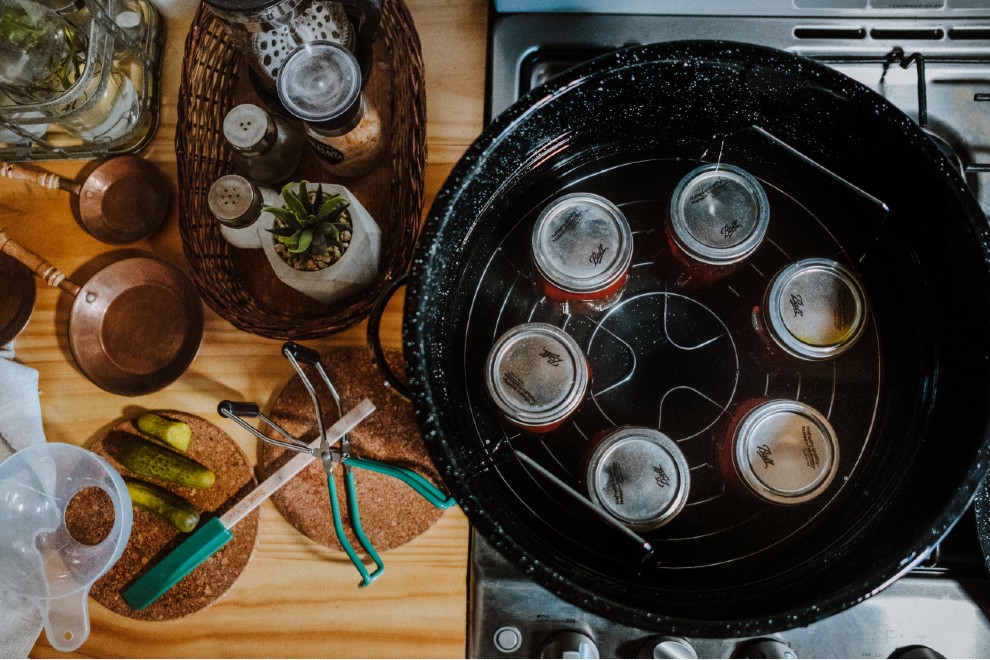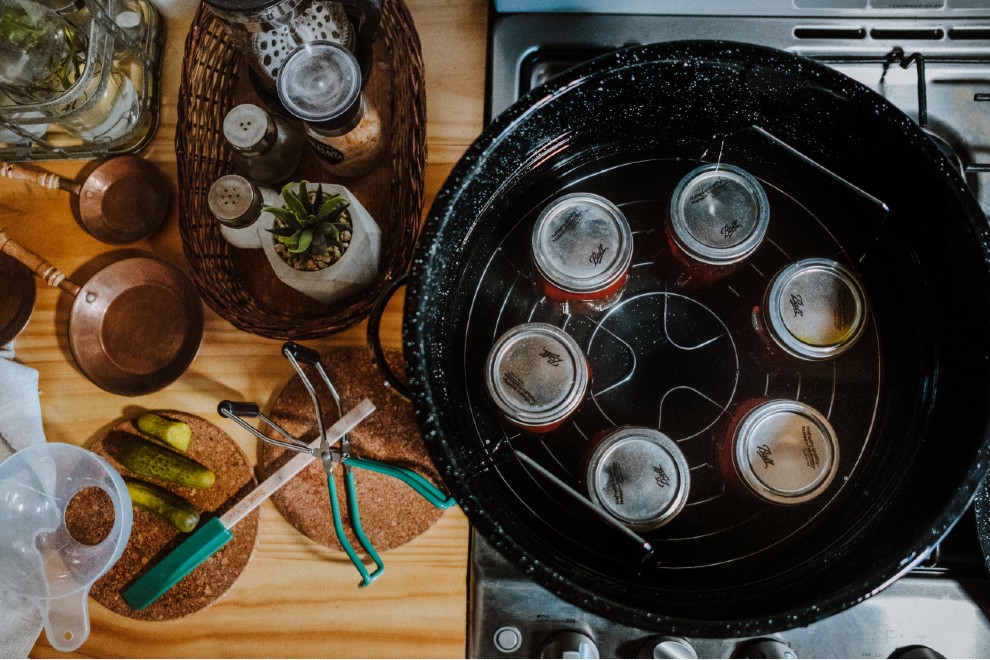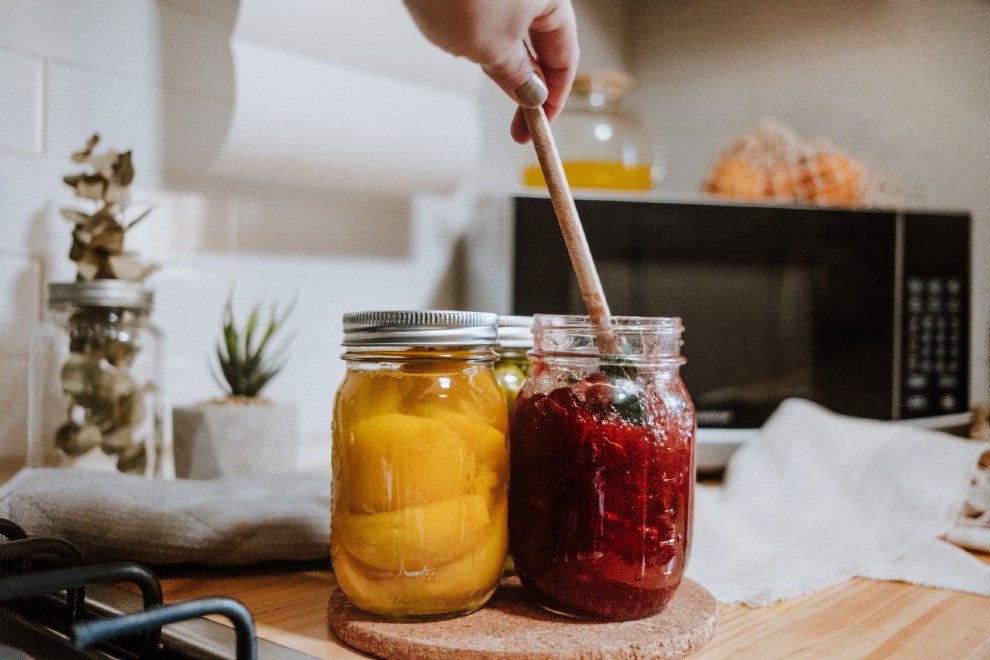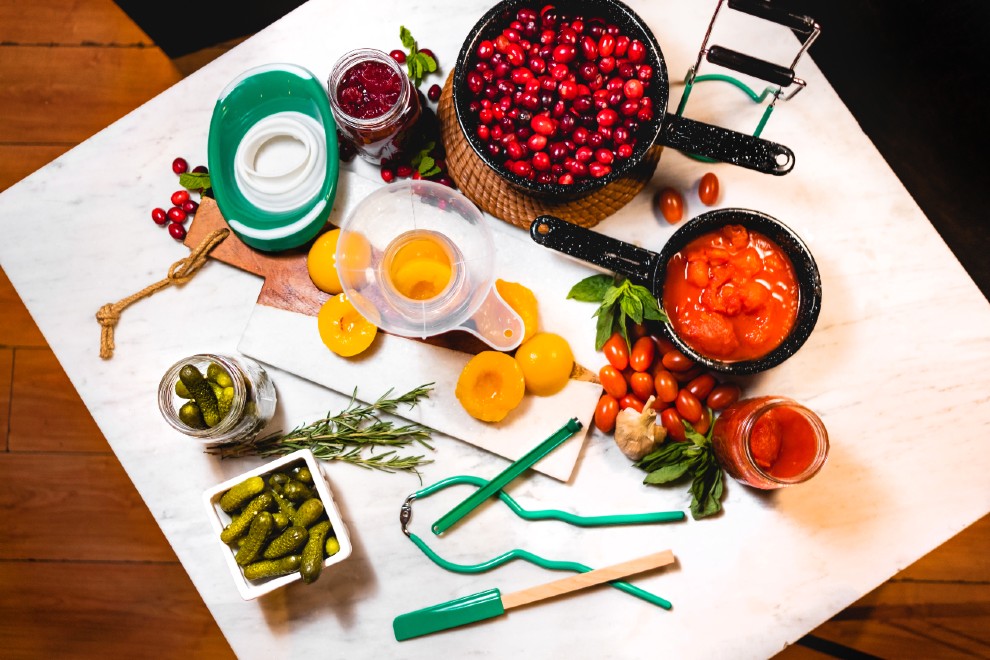 Get delicious recipes, ideas, and special deals all as easy as opening your email and getting your cook on!