The Granite Ware 9-piece Canning Set includes everything you need to get started! The kit includes a 21.5-quart Water Bath Canner that holds seven 1-quart jars. Durable
The 5-piece tool set includes a bubble remover, jar lifter, magnetic lid lifter, jar wrench, and jar funnel.
Bubble Remover: Flexible, tapered silicone scraper releases trapped air along the sides and deep down in the corners of the jar.
Ruler: Accurately measures head-space with laser engraved ruler markings & dash; both functions are essential to ensure best canning outcomes.
Jar Lifter: A vital tool for safely handling sterilized jars before canning begins, and removing hot jars from canning racks when the canning process concludes.
Lid Lifter: Magnetic tool that transports sterilized lids from canner to jar as needed & dash; lids should never be touched by hand once sterilized and ready to use.
Jar Wrench: Tighten or remove lid bands in a cinch. Fits quart, pint, and half-pint lid sizes. The wrench is a durable gauge wire for strength, and plastic coated for safety and non-slip performance.
Funnel: Specially designed funnel fits standard and wide-mouth canning jars for easy, no-mess filling and clear color facilitate a better understanding of food movement.
Colander: 9inch diameter and features multiple holes that are higher on the sides, plus sits on two feet for easy drainage.
Size:
Capacity:
21.5 qt
Use:
Perfect for preserving fruits, pickles, relishes, jams, jellies, marmalades and salsa
Color:
Speckled Black
Country:
Canner, rack & Colander from Mexico. 5 pc Tool Set from China.
UPC:
72495007185
Code:
(F0718-1/319816)
Canner is dishwasher safe.
Aluminum rack hand wash
Not recommended for glass cooktops.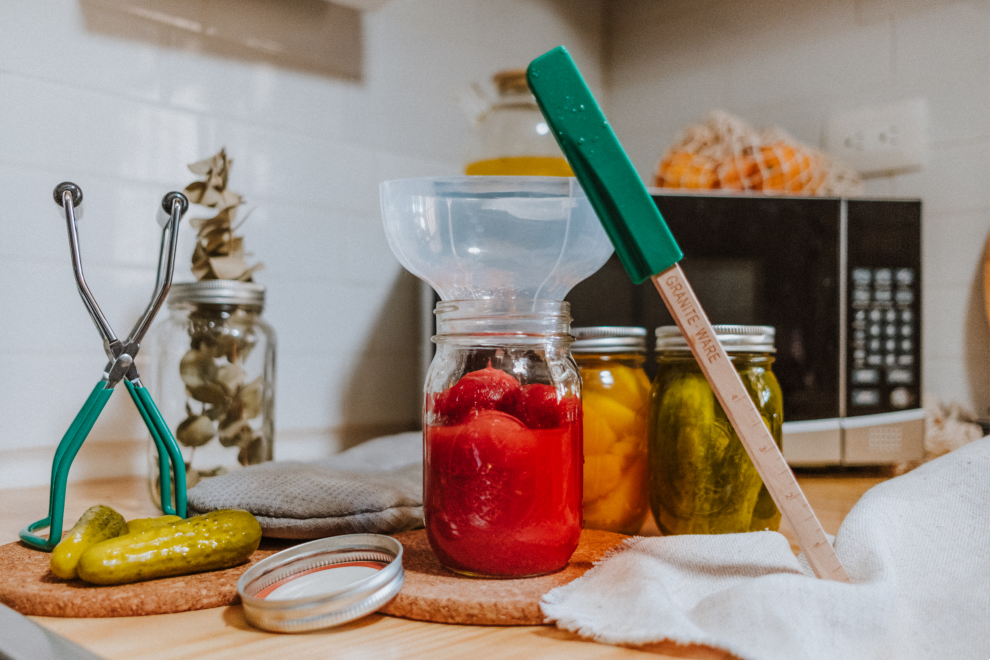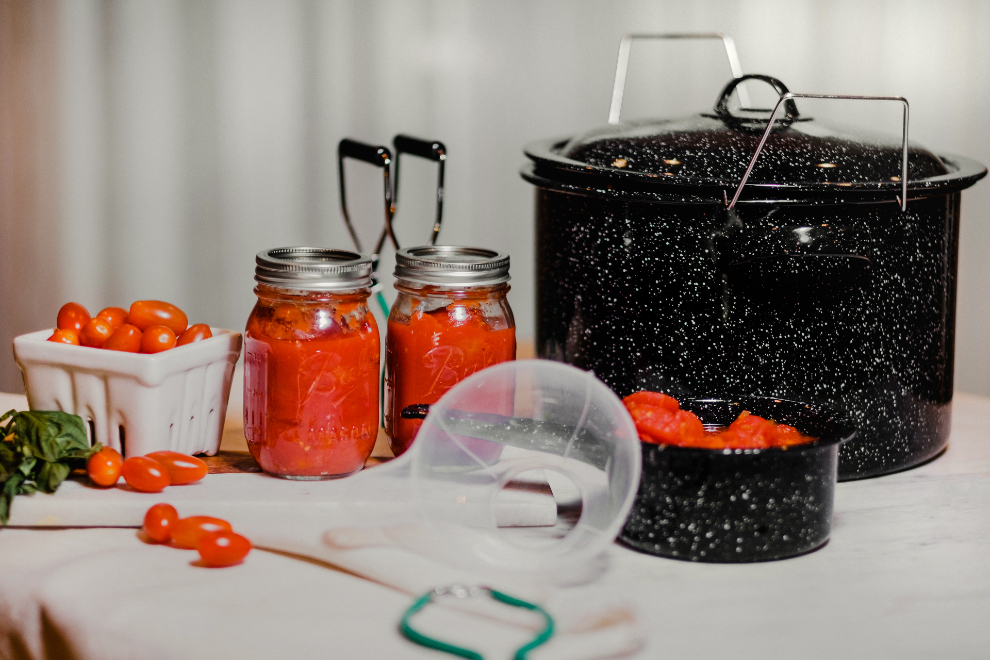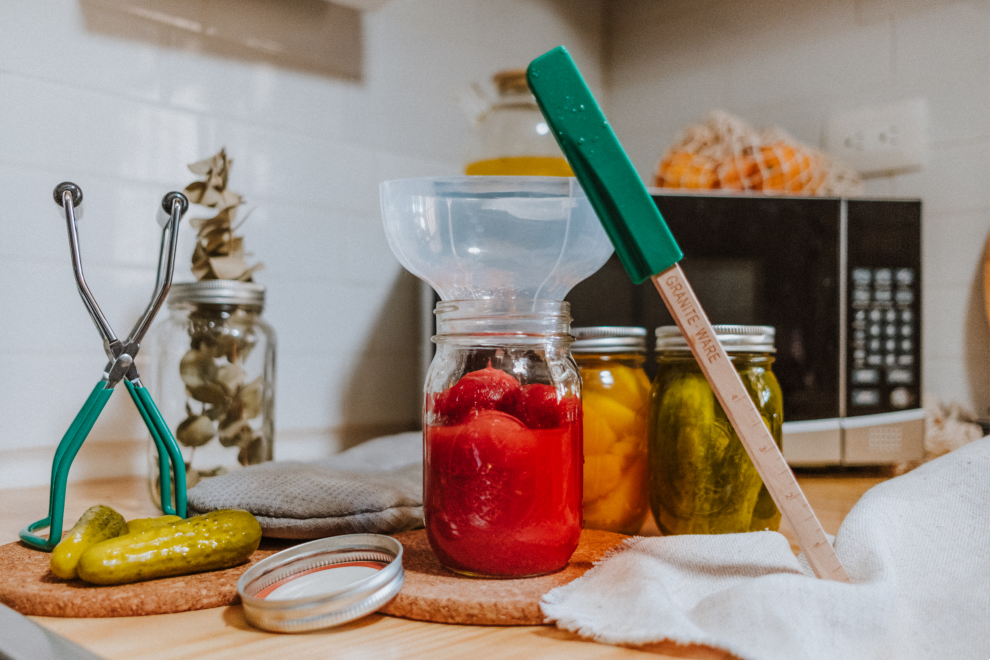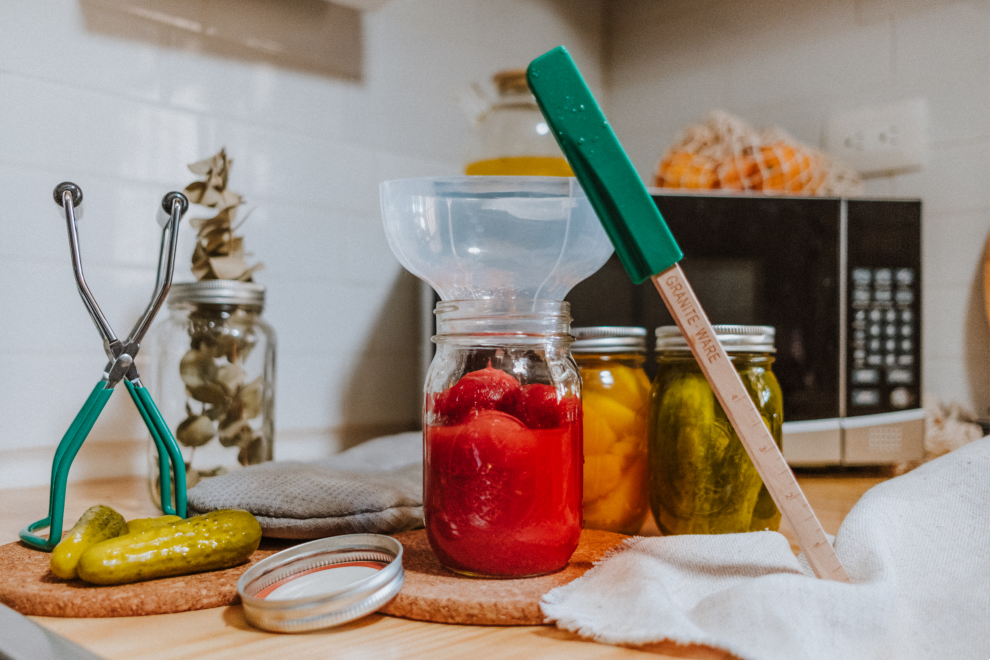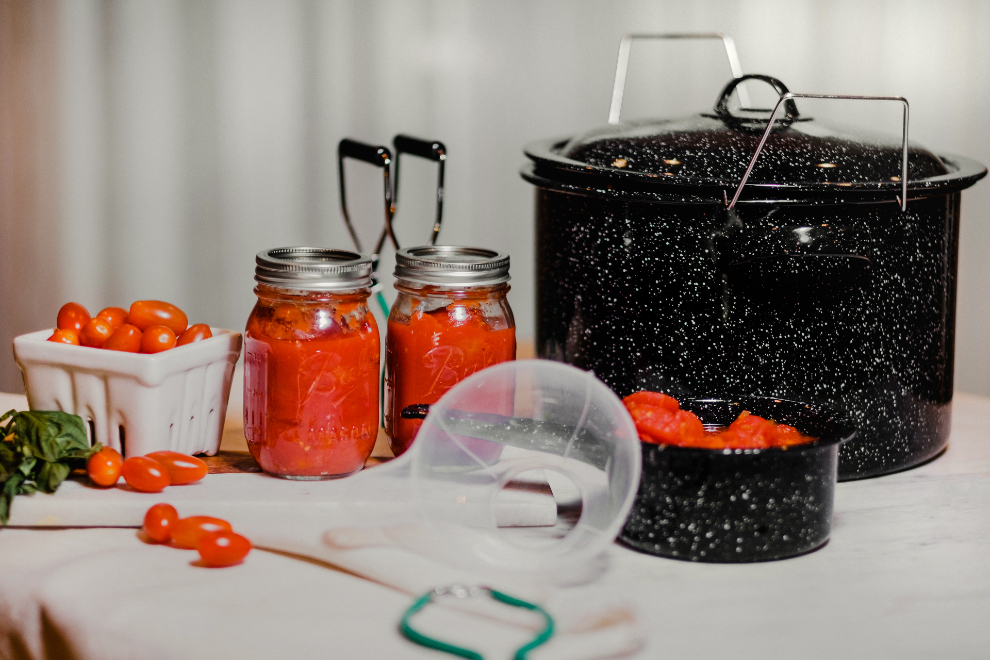 Get delicious recipes, ideas, and special deals all as easy as opening your email and getting your cook on!