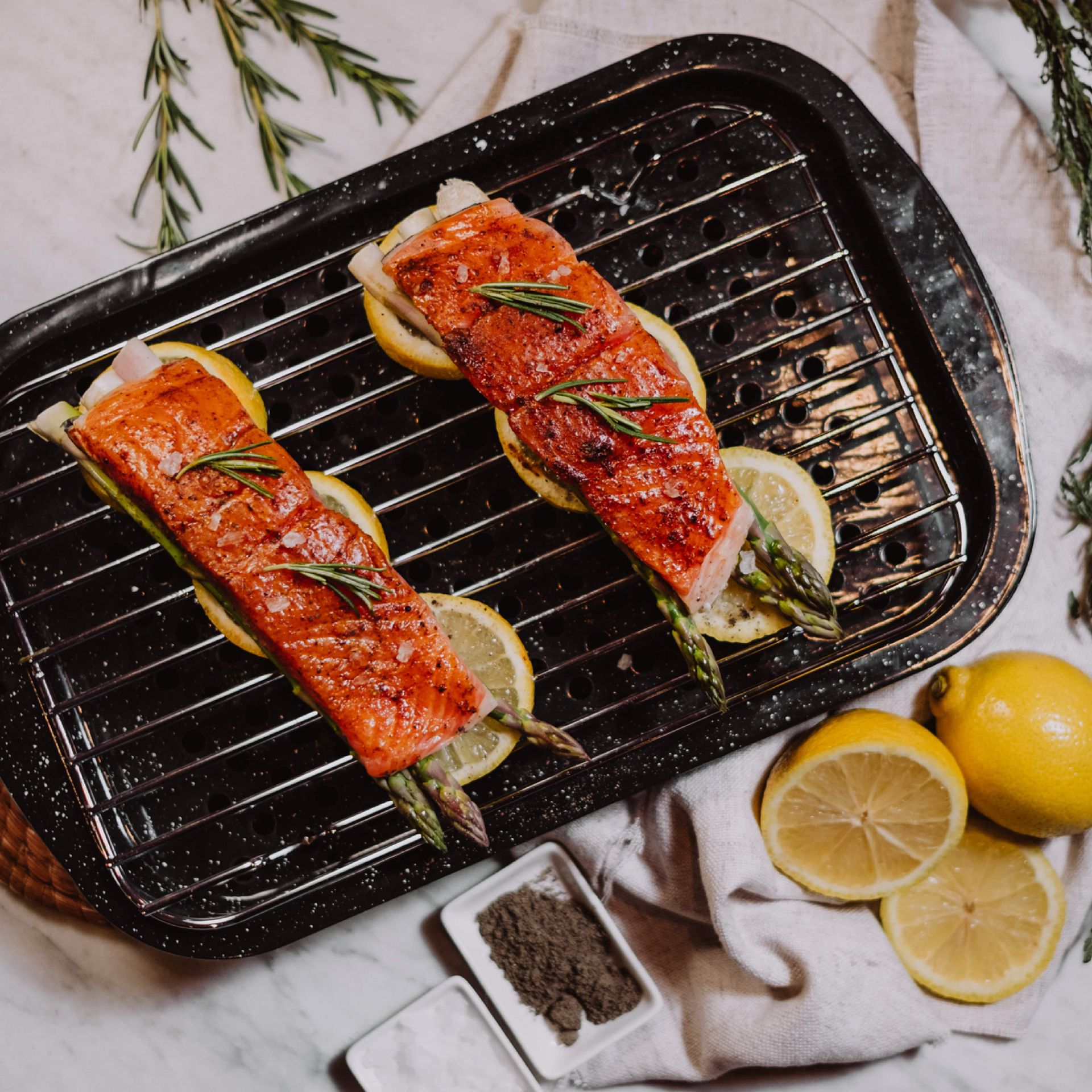 4 salmon fillets
• 1 tbsp grainy mustard
• 2 cloves of garlic
• 1 tbsp finely minced shallots
• 2 tsp fresh thyme leaves, chopped, plus more for garnish
• 2 tsp fresh rosemary, chopped
• juice of 1/2 lemon
• kosher salt
• freshly ground black pepper
• lemon slices for serving
Heat Granite Ware broiler and line a baking sheet with parchment paper.
2. Mix together mustard, garlic, shallot, thyme, rosemary, and lemon juice and season with salt and pepper
3. Spread mixture all over salmon fillets and broil 7 to 8 minutes.
4. Garnish with more thyme and lemon slices and serve.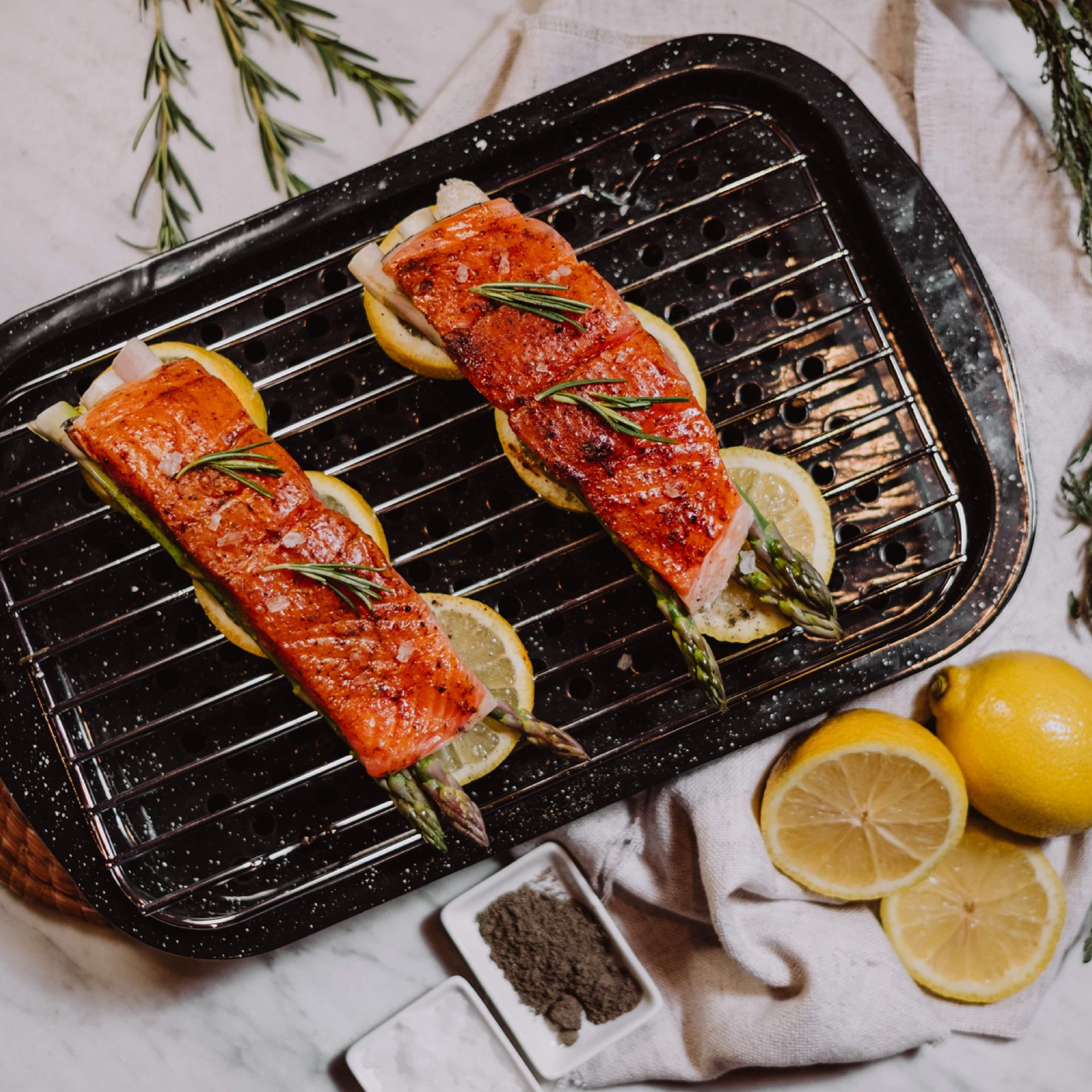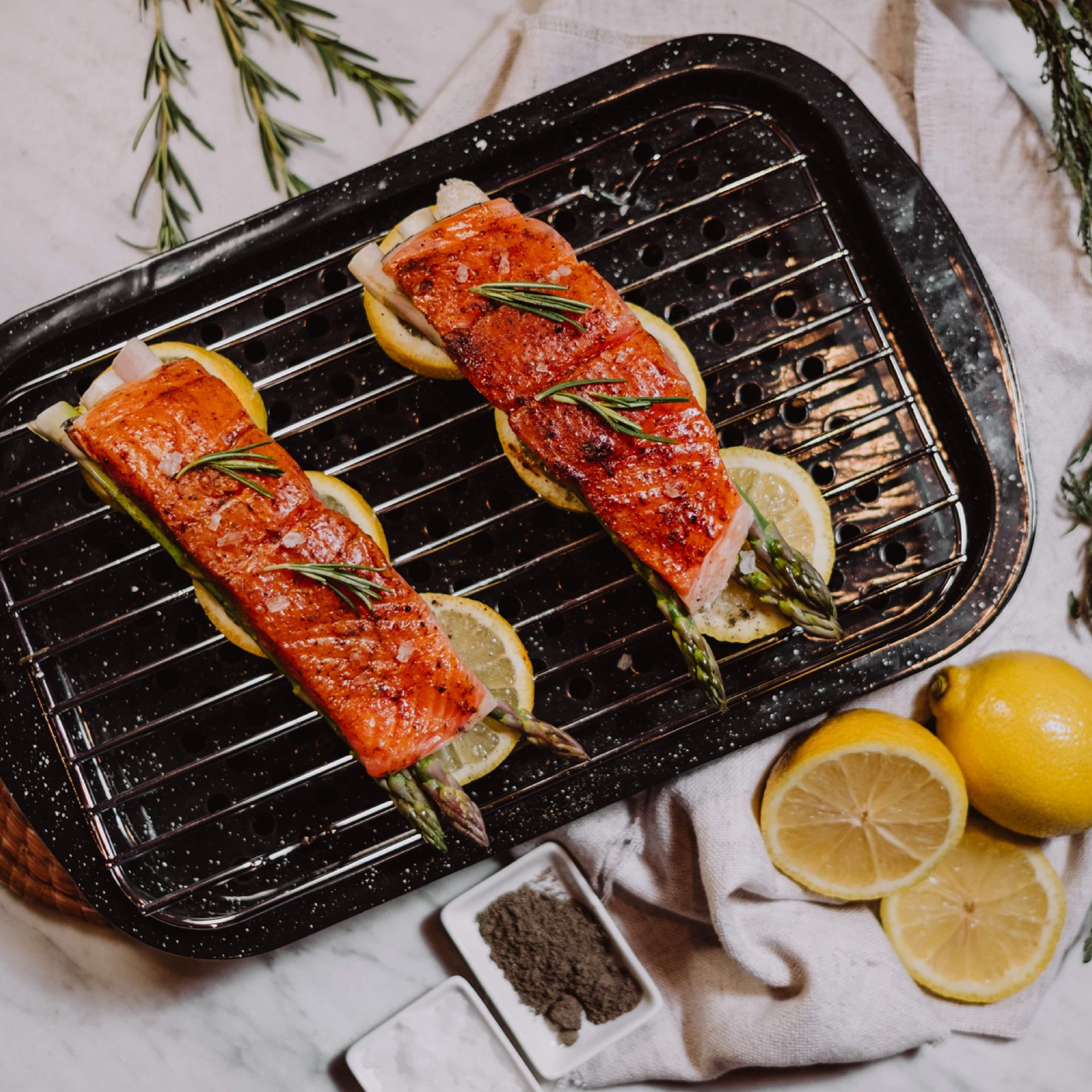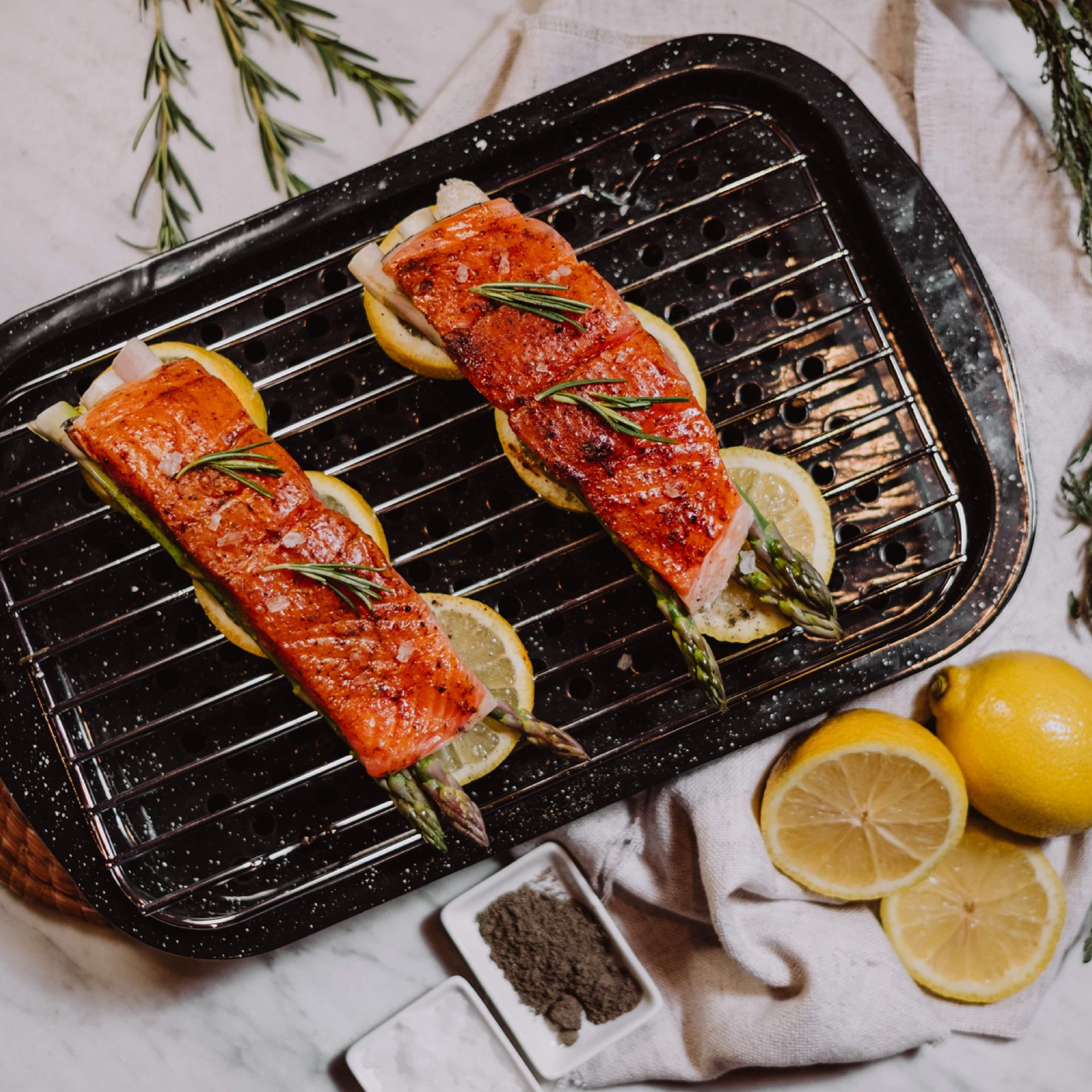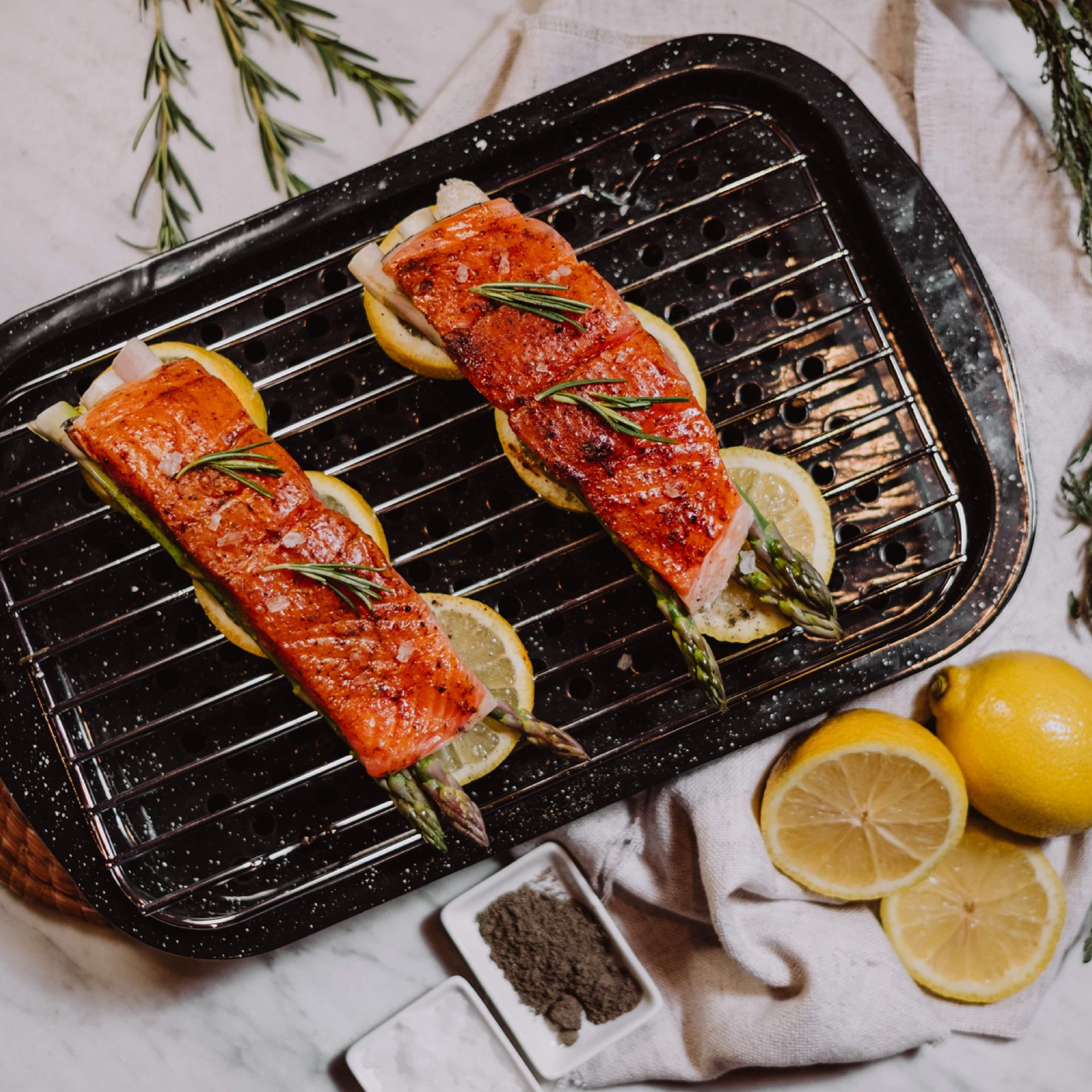 Get delicious recipes, ideas, and special deals all as easy as opening your email and getting your cook on!