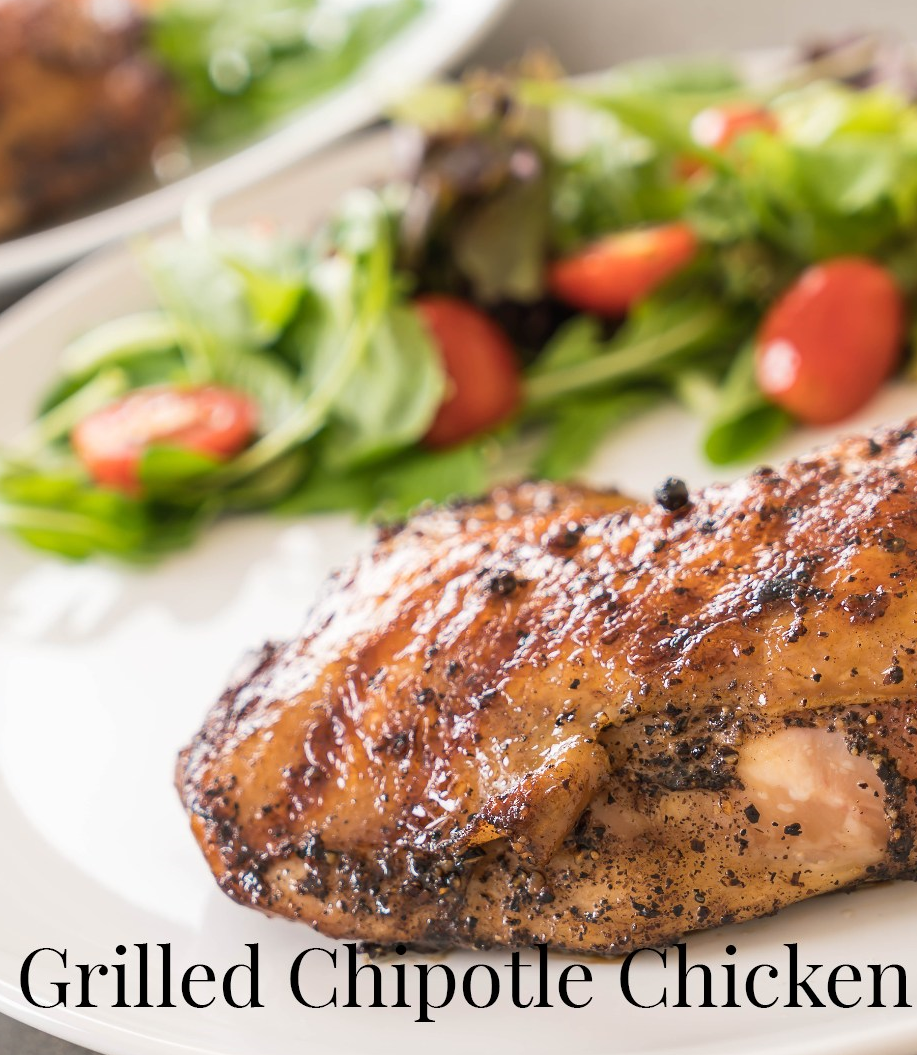 2 lbs. chicken thighs or breasts (boneless, skinless)

Chipotle Marinade:

1/4 cup olive oil

2 chipotle peppers (canned) plus 2 tablespoon adobe sauce (juice from can)

4 garlic cloves

1 shallot

1 1/2 tablespoons cumin

1 tablespoon coriander

2 teaspoons chili powder

1 teaspoon dried oregano

2 teaspoons salt (1 teaspoon per pound)
Preheat grill to medium-high.
2.Place marinade ingredients in a food processor and process into a paste 3.
3.Place the chicken and marinate in a ziplock bag and massage well to mix and coat all sides well. Marinate 20 minutes or up to 3 days.
4.Grill each side of chicken 6-7 minutes, or until good grill marks appear.
5.Lower heat and move chicken to cooler side of the grill and continue to grill until chicken is cooked through and internal temperature reacher 165F.
6. Let it rest 5- 10 minutes before serving and squezze with lime.
Get delicious recipes, ideas, and special deals all as easy as opening your email and getting your cook on!